What is a Pension?
Look no further if you need pension advice! We are your INDEPENDENT pension experts based in Chester offering unbiased regulated advice.
What is a pension? Essentially a pension is simply a "tax wrapper" and all pensions require an "underlying investment". The tax wrapper itself provides tax relief on your contributions (in other words where you put money in the government will also put money in). Your pension savings also grow tax free.
Once the tax wrapper (ie a pension) is selected as most suitable for you, the actual investment within the pension itself is key, as this is where your potential growth will be generated. We have come across pensions that have not grown for over 10 years! Investments come with risks so expert advice is needed.
Why Would You Need Pension and Planning Advice?
If you are looking to save for retirement or have an existing plan and want to make sure your money is working hard and continues to grow, then independent financial advice could be exactly what you need.
At Financial Fortress, your named and dedicated expert will advise how to save into a pension, help manage your pensions, advise how to best take lump sums or income from your pension and basically help you plan for retirement ensuring a successful and secure retirement.
---
Main Pension Types
State Pension
The state pension is paid by the Government, usually weekly, when you reach your state pension age (currently 67). What you get depends on how many years national insurance contributions you made during your working life. Did you know, you need 30 years of national insurance contributions to get a full state pension, which is £179.60 per week. Could you survive on that? Have you got any gaps? Use our handy guide to check your state pension here:
Workplace Pensions
These pensions are set-up by your employer (or ex-employer). Contributions into your retirement plan are made by your employer who usually deducts the money from your wages or salary. Where you are a member of your workplace scheme, your employer will put some of their money in too – FREE money!
Since 2012 auto-enrolment has been introduced by the government, helping employees to be automatically enrolled into a workplace pension and all employers must offer a complaint scheme and automatically enrol all qualifying staff.
Personal or Private Pensions
These are known as "Defined Contribution" or "Money Purchase" arrangements where you are responsible for your plans, choose the provider & investments best suited to you and decide how much you want to contribute.
There are literally hundreds of types of personal pension plans including stakeholder, section 32, retirement annuity contracts (RAC's), self invested, self administered and many more. No wonder this is a confusing world!
What you get with Financial Fortress
Authorised and Regulated by the Financial Conduct Authority.
No cost or obligation initial review meeting.
A personally named and dedicated expert dedicated to you!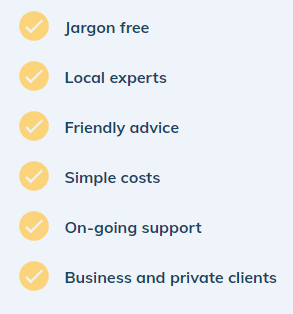 What Our Clients Have to Say
Heather Wilson
2021-10-15
Financial Fortress have assisted me with my finances for the last three years and I wish I had "found" them sooner. They were recommended to me and I am so glad I acted on the recommendation. They are so professional and friendly too. They are happy to explain products and services in a clear way ensuring every customer has a good understanding and confidence in the products. I would be lost without them assisting me as I near retirement.
We highly recommend the service we have received from Malcolm at FF. Malcolm has guided us every step of the way and made what could have been a particularly stressful experience much easier than we had anticipated. His communication has been excellent and very quick throughout the entire process. Malcolm is very knowledgeable and helped us to make our own informed decisions about what was right for us, and was on hand whenever we had any additional questions. Excellent all round service, could not fault FF.
bianca grocott
2021-09-20
The support and service provided by Malcolm was outstanding. He supported myself and my partner throughout every step of the mortgage process. He was available always to answer any questions or concerns. Malcolm made the whole process very simple removing all the stress. I highly recommend this service and will definitely be using him again in the future.
Chris Ditchfield
2021-09-20
This is the 2nd time I have used Malcolm at FF and I wouldn't ever go anywhere else now. Malcolm has once again sorted my mortgage out, Absolutely made up with the service provided again, always contactable, always gets back to you quickly, gives regular updates, Faultless. Highly recommended. Thanks again for everything Malcolm!
As first time buyers with no real idea of what we were doing, what a breeze Malcolm made it for us. A complicated case in need of a specialist lender, which naturally took longer than if we were a high street case, Malcolm held our hand every step of the way. Honest, realistic and very knowledgeable. We are now looking forward to completing on our first home. Malcolm, we can't thank you enough for all of your help, for the late night reassurances and for listening and putting to bed any worries. So glad to have found someone we fully trust for all of our mortgage needs going forward.
Stuart Dawkins
2021-07-07
From start to finish, Alex looked after my wifes pension and my pensions, thoroughly professional and helpful at all times. Always returning calls or emails. I have recommended FF to friends and family, has mentioned above, hassle free. Would recommend to call them for financial advise.
Malcolm at Financial Fortress has been absolutely amazing from the beginning in helping me obtain a mortgage. As a first time buyer I had lots of questions and general queries which he was very informative and helpful with. I always received a fast response and he was incredibly easy to get in touch with or contact whenever I needed. I will definitely be returning to Malcolm in the future when the time comes to remortgage. I honestly couldn't recommend him enough. Thanks again Malcolm and keep up the fantastic work that you're doing.
Kieran has been amazing with helping me to get my first mortgage. Very responsive, happy and professional. He talked me though everything even helping me with solicitors and estate agents. I will definitely be getting back in touch for my re-mortgage and couldn't recommend him enough. Thank you again for all your help 🙂
Christine Chapman
2021-05-21
6 years ago I was introduced to Wayne Musker, and thankfully decided to entrust my financial affairs with him and Financial Fortress, I just wish I had done so sooner. Having sound financial advice removes the stress and worry of trying to work out what to do for the best. Whenever I have a question, I have the comfort of knowing I will get a prompt and professional answer, which is always clearly explained. As I approach retirement, I have the confidence of knowing that my pension is in safe hands, and that I am getting the best advice to optimise my income.
If you are first time buyer and headache of mortgage, please speak to Malcolm!!! he really helped me a lot to help me out of the predicament. At the beginning I undoubtedly trusted the broker recommended by the estate agent but sadly they took 3 weeks more and only gave me one option with life long terms. didn't have more choices in this rush situation. With the introduction of a friend, not really expect too much but come to consult Malcolm, and everything become smooth magically! just got the mortgage offer today it is success! Thanks Malcolm so much for being considerate of my work hours and arranging meetings later day time or on weekends, to make my life easier as a foreigner to apply mprtgage in this country. I will recommend him to every friend I know who is about to buy a property!