What is a Pension?
Look no further if you need pension advice! We are your INDEPENDENT pension experts based in Chester offering unbiased regulated advice.
What is a pension? Essentially a pension is simply a "tax wrapper" and all pensions require an "underlying investment". The tax wrapper itself provides tax relief on your contributions (in other words where you put money in the government will also put money in). Your pension savings also grow tax free.
Once the tax wrapper (ie a pension) is selected as most suitable for you, the actual investment within the pension itself is key, as this is where your potential growth will be generated. We have come across pensions that have not grown for over 10 years! Investments come with risks so expert advice is needed.
Why Would You Need Pension and Planning Advice?
If you are looking to save for retirement or have an existing plan and want to make sure your money is working hard and continues to grow, then independent financial advice could be exactly what you need.
At Financial Fortress, your named and dedicated expert will advise how to save into a pension, help manage your pensions, advise how to best take lump sums or income from your pension and basically help you plan for retirement ensuring a successful and secure retirement.
Main Pension Types
State Pension
The state pension is paid by the Government, usually weekly, when you reach your state pension age (currently 67). What you get depends on how many years national insurance contributions you made during your working life. Did you know, you need 30 years of national insurance contributions to get a full state pension, which is £179.60 per week. Could you survive on that? Have you got any gaps? Use our handy guide to check your state pension here:
Workplace Pensions
These pensions are set-up by your employer (or ex-employer). Contributions into your retirement plan are made by your employer who usually deducts the money from your wages or salary. Where you are a member of your workplace scheme, your employer will put some of their money in too – FREE money!
Since 2012 auto-enrolment has been introduced by the government, helping employees to be automatically enrolled into a workplace pension and all employers must offer a complaint scheme and automatically enrol all qualifying staff.
Personal or Private Pensions
These are known as "Defined Contribution" or "Money Purchase" arrangements where you are responsible for your plans, choose the provider & investments best suited to you and decide how much you want to contribute.
There are literally hundreds of types of personal pension plans including stakeholder, section 32, retirement annuity contracts (RAC's), self invested, self administered and many more. No wonder this is a confusing world!
Pension Advice – Common questions?
Do you know what your pensions are worth?
Where are all your pension pots?
Is your employer contributing to your pension?
How are your investments performing?
What charges is your provider is taking?
How much you need to save to retire comfortably?
Should you put more money in?
When can you retire?
How much will you get?
Do you even have a pension?
Navigating the complicated world of pensions is extremely challenging. Our FCA regulated advisers are here to help answer all your pension questions, concerns. Take advantage of a no cost and no obligation review today!
Call and speak to an adviser
01244 319962 or 0800 195 1818
or email info@financialfortress.co.uk
What Our Clients Have to Say
Pension Advice and Planning Services
Pension Options
What can you do with your pension pot?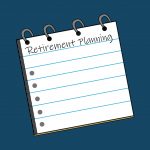 Retirement Planning
Start planning the retirement you want!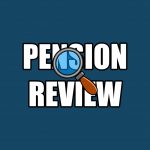 Pension Review
Is your pension working as hard as possible?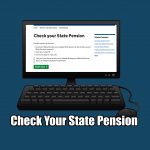 Check your State Pension
What will your state pension be? Find out if you have a short fall here: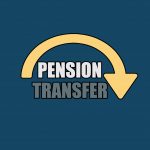 Pension Transfer
Should I stay
or should I go?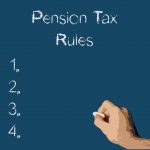 Pension Tax Rules
Not sure how the tax rules effect your pension?