Why should you review your pension & retirement plans?
You may not know how much pension savings you have, where your money is invested, what risks your plans are experiencing, the costs & charges being taken and simply, what this all means for your retirement. Can you afford to retire? Can you retire early? What level of income can you get? Simply put, will you have enough money and will it last?
By checking and making any necessary changes to your pensions sooner, this will have a powerful impact on how financially secure you will be.
Pensions are very complicated products so you should get stressed! Your named & dedicated expert will explain everything to you in jargon free language! We offer all potential clients a no-cost and no-obligation review where we check your pension plans giving you peace of mind that your pensions are working hard for you. We will take time to get to know you personally, understanding your wider circumstances before completing detailed research on any plans you may have.  Only when we know that we can definitely make you better off, will your expert make recommendations with clear explanations, helping you make an informed decision.  We will then put our advice in writing which is our GUARANTEE it is in your best interests! 
---
Start planning your retirement for a better future TODAY!
With the average life expectancy increasing all the time, we are living longer and as a result will need our money to last as long as possible.  State pensions are a start but with the current maximum basic pension coming in at just £185.15 per week (2022/23 tax year) you will be living a basic lifestyle with few luxuries or holidays for example!  Understanding and reviewing your pensions is vital to a stress free, comfortable and secure financial future.
Getting to a secure retirement is not easy, let alone understanding all the rules and laws can be a nightmare. What are your pension options, are pensions right for you, how do you manage the investments, how they are performing, what are the risks and charges can be too much to think about.
All pension providers charge for their services but not all pension providers charge in the same way making it extremely difficult for anyone to understand. Some providers take money from you in complicated ways and it could seem they actually add layers of complexity on purpose to put clients off from shopping around easily. Your adviser will be able to explain the costs of staying put aswell as the costs of a potential transfer.
---
Are you thinking about transferring your pension?
If you have multiple Defined Contribution (DC) pensions (aka money purchase pensions), you may simply want to combine them for ease of understanding and simplicity. You may need more flexibility and your existing policies (especially older ones) may not allow you to make withdrawals in a flexible way for example. Being pension experts and covering the entire UK, we can help you navigate this complicated area and modernise your retirement plans!
Before transferring your pensions, such as workplace or personal pension plans to another provider, your dedicated expert will help you understand:
Charges you may incur transferring
Any unique benefits/guarantees/enhanced tax-free cash you could lose
What the transfer value is of your pot
Risks involved as the value of your investment can go down as well as up
Investment & Risk analysis
The different ways of generating incomes
Tax planning and tax implication of withdrawals
We will fully investigate all your existing pensions and after we have got to know you, make clear recommendations making sure you fully understand all the pro's and con's (no cost or obligation) before making any decisions!
Why might I transfer my pension?
Consolidate & combine multiple pension pots into one, making them easier to manage and understand
Reduce fees and charges
Increase flexibility of pension options your current provider cannot offer
Allow immediate access and withdrawals (unlock tax-free cash for example)
Receive more income from your pension
Better fund choice and ultimately, better performance
Ensure any risks taken are appropriate and understood
Remember we are completely INDEPENDENT and work with all pension providers in the UK. To name a few, if you have existing pensions with Aviva, Prudential, Royal London, Fidelity, Phoenix Life, Aegon, Standard Life, Scottish Widows, Legal & General, Hargreaves Lansdown or Zurich (and everyone else!) book your free pension review today!
---
Pension Review & Transfer – FAQ's
What are the tax advantages of my pensions?
Simply put, when you contribute to a pension the tax-man tops you up with a further contribution equal to 25% of your premium (or 20% of the total "gross" amount). If you are a higher rate taxpayer you can then reclaim a further25% of your net premium via self-assessment! Don't forget, your pension also grows tax-free and therefore will grow faster than a similarly invested taxable investment! Taxation depends on your circumstances so personalised advice is key to make the most of your money! An expert financial adviser is expert in taxation, withdrawal strategies, risk and investment management providing total peace of mind. After all, its not very often you can claim some "free" money back from the government!
Are my pensions performing well?
All pensions have an underlying investment strategy and these could be anything from a cash based account paying very little interest through to an investment that could have a low risk, medium risk or high risk strategy. What return or loss you may get is linked to your investments and it is vital to ensure these are reviewed regularly to make the most of your money. There are thousands of investments and some will always do better than others so you need to choose very carefully! An expert financial adviser will ensure your investments are both suitable and the best available for your risk appetite.
How much am I paying in charges?
All pensions will have charges and some are "transparent" or "explicit" meaning you can ask your pension provider what they are whereas others are "opaque" or "implicit" meaning they are hidden within your investment strategy. Charges are not the be all and end all however, paying high charges for a poorly performing pension is definitely NOT be a good idea. Cost simplicity and reduction is usually a very good thing, there are some very expensive pensions out there that have performed badly for many years! An expert financial adviser will ensure complete value for money in a transparent way.
Who is managing my pension plan?
There are usually different people involved with running your pension plans and these can include, 1. The pension provider themselves, 2. The fund managers within your pension plan and 3. External experts such as a financial adviser or discretionary fund manager. Between them, they are responsible for the actual investment of your money and hopefully generating higher returns along the way. It is important you check your investments regularly as fund managers often change and some will "drop the ball" so making sure you have the best experts in your corner is vital! What performs well today may not perform so well tomorrow! An expert financial adviser will constantly ensure those managing your pension are the best available, suitable for you and recommend changes if necessary.
What are the risks?
All investments have risks and strategies can include low, medium or high risk funds. The higher the risk selected, the more fluctuations and volatility would be experienced along the way. Obviously the more risk you accept, the more the returns may be and the more losses may be experienced so a longer term view (of say at least 5+ years) is vital. Your risk appetite can change, for example as you approach retirement you may become more risk averse (as you will be needing the money soon) whereas if you are 30 years away from retirement you may not be so bothered about fluctuations in the shorter term. An expert financial adviser will help you understand risk and recommend a tailored solution for you.
Should I put more money in?
Basically, YES! A pension is a "finite" pot of money. The more you put in, the more money you will have – pretty simple really. The more money you have means the more you can withdraw and the longer it may last. Don't forget you get free government money along the way (tax relief) so get a 25% boost on day 1! An expert financial adviser will explain the tax advantages, maximise your individual position and explain it in jargon free language.
How and when can I withdraw my money?
Usually this is governed by UK legislation and currently the minimum age for pension withdrawal is from age 55. However in 2028, this will increase to 57 and could rise further in the future. Some older pensions also have what we call "protected retirement ages" and therefore could allow even earlier withdrawal, perhaps at age 50 for example. If you transfer a pension you usually lose any protected retirement ages and therefore care should be taken before. An expert adviser will check your plans and help you understand whether the benefits are worth giving up.
Do I get ongoing advice?
We offer an ongoing service proposition but it is not compulsory so if you don't want it that's fine too. Obviously we charge for the service and if you do take it, ongoing costs will usually increase. If you need this peace of mind and require structured ongoing advice of your plans we are happy to help.
What will my pensions be worth?
The more money you, HMRC or your employer put in will grow or fall according to the investments you have chosen along the way. What you end up with will depend on all these factors and a larger lump sum will then last longer when you come to make withdrawals. You also need to take account of inflation along the way but basically all these things are extremely difficult to predict over the long term. An expert adviser will make and explain their assumptions to help you understand as accurately as possible what your strategy may look like both in the "accumulation" phase and ultimately the "deaccumulation" phase of retirement also.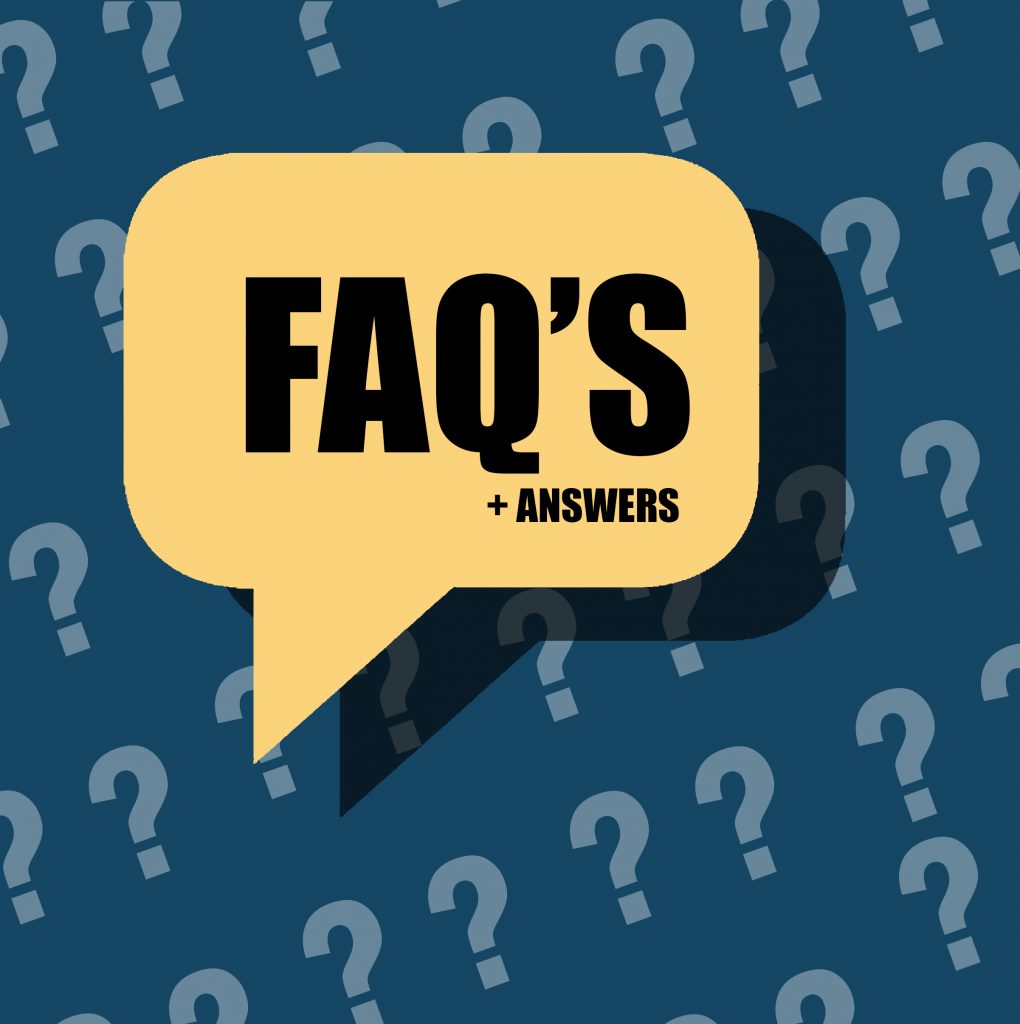 ---
What you get with Financial Fortress
Authorised and Regulated by the Financial Conduct Authority.
No cost or obligation initial review meeting.
A personally named and dedicated expert dedicated to you!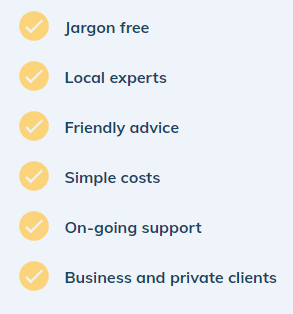 ---
Select an option below
If you wish to get in touch you can do by selecting an option below or for some further information you can download our FREE pension guide!
---
What Our Clients Have to Say
I couldn't recommend Financial Fortress more highly if you're looking for financial advice. Wayne has been incredibly helpful and taken the time to talk everything through in great detail to make sure we have all the information we need to make the right decisions. Give them a call today!
Anthony Parker
January 26, 2023
Just spent a very informative 90 MINS with Wayne Musker of Financial Fortress regarding my impending retirement. I am always weary of such institutions when dealing with my finances,and go into these situations with the view that they are only out for their own gain. Wayne quickly made me feel very comfortable, through his professional manner and explanations in terms,that were easy to understand. If Wayne is the standard to which Financial Fortress aspire,then I would have no hesitation in recommending this individual and his company to anyone requiring financial advice
Michael Thomspon
January 19, 2023
Wayne and the team are amazing, sorted out my pensions and private health care. Trust them completely, thanks again.
Rachel RIGG
November 30, 2022
I was recommended Malcom from Financial Fortress by a friend and I can understand exactly why they were so pleased. Mortgages are not something I enjoy dealing with and Malcom completely took the pain out of it. He looked for the best deal for me, dealt with all the form filling. He was available to answer questions any time. He explained the jargon and was patient when I had other things to deal with. I will definitely be keeping his number for next time I need to remortgage. One thing I really liked was he is not a pushy sales person but a genuinely good mortgage advisor with your best interests at heart. Really pleased, highly recommended. Thank you
Padraig Confrey
November 3, 2022
Supurb, friendly advice. Wayne cuts through the financial jargon and simplifies the subject matter leaving you with a better, more clear understanding. Highly recommend!
Joshua Parkes
July 21, 2022
Recommended by a friend who spoke very highly of financial fortress. I have very little knowledge on all things finance and Wayne was very helpful in answering all my queries and giving me independent advice to suit my current financial position. He was very helpful and the first session was free which is great! Looking forward to working with you again soon! I will also be utilising your services such as mortgage advisors when buying a house. Would recommend to anyone!
Chloe Benson
February 2, 2022
We came to financial fortress for help with our first mortgage and Kieran was amazing and couldn't have helped us anymore. We have since re-mortgaged and didn't think twice about going back to Kieran for advice. We have undoubtedly asked some ridiculous questions but Kieran has been nothing but patient and helpful. Made our lives as stress free as possible with his prompt responses and organisation!
MrWhoisjoegill
January 11, 2022
Would highly recommend Financial Fortress if you are looking to get a mortgage. Kieran guided us through the whole process as first time buyers professionally, helping us understand and navigate purchasing our house. He was quick to respond to any questions and queries no matter how big or small, and worked with the other parties to make sure things moved along smoothly. Having recently remortgaged our property, we had the same excellent service - quick to help out and lay it all out so we could choose the best option for us. Thanks Kieran!
Rob Wilcock
December 16, 2021
Fortress were recommended to me from a good friend and after a couple of consultations I totally understand why. Wayne was patient with my questions and clearly explained all of the options presented to me. Very professional and most importantly I felt I could trust them with my investments.
ziv kaner
December 9, 2021
We are first time buyers and had no real idea what were all the different steps and requirements for getting a mortgage. Malcolm presented us with all the info that we needed and helped us choose the product that is right for us. He was always available to help and quickly answered any questions.