Uncrystallised is how all pensions start before drawdown. Simply put, it is "money in a pension from which no tax-free cash has been taken". You are usually able to draw up to 25% tax-free with the remaining 75% subject to tax.
Crystallised is how money is classed after any tax-free cash has been taken from your fund. Simply put, it is "the taxable money left in your pension after having drawn your tax-free cash" – in other words the remaining 75% that is taxable!
Flexible drawdown is the strategy of drawing your pension through a series of withdrawals (either lump sums or income) rather than using the whole lump sum at outset to buy an annuity or guaranteed income for life.
Cappped drawdown has not been available to new plans since 6/4/2015 so no new plans can be entered into. Existing plans can be maintained until converted to a flexible drawdown plan. The amount of income you may draw is linked to something called the "GAD rate" therefore you have limits on how much you can draw.
GAD Rates are published by the Government Actuary Department and are used in the calculation of potential withdrawals in a Capped drawdown plan. They normally use FTSE 15 year gilt yields and members can then withdraw between 0 and 150% of the published GAD rate.
Annuity is where a client "gives away" their pension funds in return for a guaranteed income for life. If they die sooner the lump sum is lost, if they die later they will receive the income for life and possibly way more than the lump sum used.
Pension commencement lump sum (PCLS) is another word for tax-free cash. It will usually be no more than 25% of the uncrystallised pension pot. It can however be higher where someone has "protected tax-free cash".
Enhanced tax-free cash is where a plan has been around for many years and a client is able to draw more than the standard 25% as a tax-free lump sum. This will have been calculated on 05/04/2006 so is only available with older plans. Upon subsequent transfer, the "enhanced" bit is lost and you become subject to the usual 25%.
Protected tax-free cash is where a member had more tax-free cash rights at 5/4/2006 in excess of £375,000. This is a form of lifetime allowance protection and will protect the sum from the additional tax charge when drawn.
Fixed protection of which there are many (2012, 2014, 2016 for example). When the lifetime allowance was reduced in previous budgets (was £1.8million to £1million), you were able to protect the value of pensions against the (previously higher) lifetime allowance if it was needed.
Stand alone lump sum is found in final salary schemes. Rather than generating tax-free cash using commutation factors (or reducing the income to generate a lump sum) some schemes had a stated and specific value instead. You effectively accrued a "income" and "lump sum" benefit separately during your membership in the scheme.
Defined Benefit is a pension scheme, run, paid for and sponsored by an employer.  Instead of each member having their own "pot of money", for each year you worked at the company, you accrued a future promise of income which was expressed as a % of your (as yet unknown) final salary when you ultimately leave.  It is your ex-employers responsibility to pay your income for the rest of your life and is therefore considered very secure (you have no investment risk).
Final Salary is another name given to "defined benefit" pensions.
Defined contribution is a pension scheme where each member has their own "identifiable" pot of money. Usually the members (or their employers or 3rd parties) put money in and it is invested to provide growth. At retirement, the owner then draws the money out to provide income. It is your responsibility to arrange your income for the rest of your life, could run out if it spent too quickly, investments are poor or you live too long and is therefore considered very unsecure (you have the investment risk).
Money purchase is another name given to "defined contribution" pensions.
Gilts or "Gilt-edged Securities" are essentially loans made by the UK Government from investors. In return for borrowing the UK Government (via the Bank of England) money, the Government guarantees to repay the loan on a set date in the future (known as the "principle") plus an income (known as the "coupon") usually every 6 months until maturity. Gilts are regarded as "low risk" as the UK Government is seen as a secure borrower.
Conventional gilt are the most common type of debt issued. The loan itself (principal) is a specified amount to be repaid on a specific date whilst the coupon is also fixed. For example an investor may hold £1,000 nominal of 1% Treasury Gilt 2045. Meaning the investor will receive 1% per year (paid 6 monthly) and the capital sum back in 2045.
Index linked gilt first issued in 1981 and make up around 25% of UK debt. The loan itself (principal) is a specified amount to be repaid on a specific date whilst the coupon is also specified but revalued for inflation. For example, an investor may hold £1,000 nominal of 1% Index-linked Treasury Gilt 2045. Meaning the investor will receive 1% per year (paid 6 monthly) but revalued for inflation with RPI being used since start plus the capital sum back in 2045.
Undated gilt is a gilt but where the repayment of the principal was undated. These have now all been repaid as at 05/07/2015 so longer remain relevant.
Multi-asset fund. An investment strategy that combines different types of assets (for example Shares, Bonds, Property or Cash) to provide a diversified portfolio. A Multi-asset fund is usually managed by one company.
Discretionary Fund Manager. A fund management team that has additional permissions that allows them to exercise their discretion when buying and selling assets on behalf of individual investors.
Passive. A fund that attempts to track (or emulate/copy) a specific market or index. An example could be the FTSE 100.
FTSE 100. A stock market index consisting of the UK's largest listed companies on the London Stock Exchange.
S&P 500. A stock market index consisting of the US largest 500 publicly listed companies
Active. A fund that uses managers and analysts who use their expertise to decide what investments to make. They will usually adjust the holdings on a regular basis.
Platform. The name given to the "technology" that is used to buy and sell investments. Usually, a platform will allow someone to buy and sell investable assets online.
Equities. Also known as shares. They are shares in an actual company that is traded using a stock market. When buying shares, their price can fluctuate and as the owner of the company, you become entitled to any profits via a dividend.
Shares. Also known as equities. They are shares in an actual company that is traded using a stock market. When buying shares, their price can fluctuate and as the owner of the company, you become entitled to any profits via a dividend.
Dividends. These are distributed and paid to the owners of a company and are in effect the profits the company has made. As a shareholder of a business, you become entitled to the dividend. Not all companies will pay dividends.
Gilts. These are effectively loans taken by the UK Government from investors and listed on the UK stock exchange. Regarded as lower risk than shares, they will also usually pay an interest rate between their issue and maturity date.
Bonds. Usually called corporate bonds, these are loans to companies from an investor. Their risk can vary as a loan to a huge multi-national may be deemed as low risk, whereas a loan to a small emerging business will increase the risk. A bond also usually pays an interest rate between their issue and maturity.
---
---
Coupon. Is another name for the interest payment made by a bond or a gilt.
Exchange Rate. Different currencies are traded and will fluctuate according to market conditions. For example, the £ sterling fluctuates against the $ dollar. If you are buying something in dollars with sterling, an additional risk involved is the "exchange rate fluctuations".
Inflation. The term used to describe rising prices, i.e.: how quickly prices of goods and services may be increasing. If a bottle of bleach costs £1 in 2022 and £1.10 in 2023. The annual rate of inflation would be 10%.
Correlation. Is a statistical measure of how 2 different markets behave in a similar way. For example, 2 stock markets may have high correlation meaning if one goes up by 10%, the other one does also.
Yield. Is the term to describe any kind of income that is paid by an asset. Shares pay dividends, gilts pay interest and property pays rent. The total of income generated by an investment is called its yield.
Deviation. Is a statistical measure used to determine how far something could move away from what it is trying to track. Usually associated with passive funds that try to track (or exactly replicate) an index. For example, a FTSE 100 tracker with 0 deviation, replicated exactly the returns of the FTSE 100.
Sharpe. Is a statistical measure used when measuring investments, it is a measure of an investments risk adjusted performance when compared to the return of a risk-free asset.
Alpha. Is a statistical measure used when measuring investments. It refers to the excess returns earned on an investment above a benchmark. Ie: represents the % performance above over or below an index.
Index. There are lots of stock market indexes
Beta. Is a statistical measure used when measuring investments. It is a measure of volatility (fluctuations) experienced by a specific stock when compared to the market as a whole. If Beta is 1.0, a beta of above indicates that specific stock is more volatile than the broader market. A beta of 1.5 means if the market moved 1%, it would move 1.5% over the timescale.
Asset Allocation. Is an investment strategy that balances out risk by apportioning a % of an investment to be placed in various assets (such as shares, property, gilts etc) in order to achieve a desired risk tolerance or goal.
Commodities. Are basic goods that can be bought and sold to generate returns. Examples of commodities are tangible, for example oil, gas, metals and food.
Sectors. Describe a section (or group) of the economy that is specific. For example, the "finance sector" would include banks and insurance companies whereas the "energy sector" would include companies that generate and supply electricity. Diversification across sectors can help reduce overall risk in a portfolio.
Volatility. Is the "ups and downs" that can be experienced when investing. Greater (increased) volatility means the particular stock will generally increase or decrease in value faster then the average.
Treasuries. Are the US equivalent to Gilts. They are essentially loans made to the US Government and are regarded as very safe given the US Government has never reneged on debt obligations. Given they are regarded as low risk, their yield (or interest payments) is usually fairly low.
Fixed Income. Is the collective name given to fixed interest investments. Gilts, Treasuries and Corporate bonds would all be classed as fixed income investments.
GDP. Or Gross Domestic Product is the total output of an economy. Ie: the total value of the products and services that country produces and sells. For example the UK in 2022 was $3.198 trillion which calculates to $47,318 per person in the UK.
The Monetary Policy Committee. Or MPC is the decision-making body of the Bank of England. Their mandate is to promote UK economic stability and maintain inflation at 2% per year. The MPC is made up of 9 members and usually meets 8 times per year.
Base Rate. The Bank of England is responsible to set UK interest rates which ultimately effects the cost of borrowing money. It is set by the Monetary Policy Committee and is regarded as a key lever of controlling inflation. If inflation is too high, interest rates would usually rise to combat it.
Portfolio. Is the collective name given to multiple investments that a person holds. For example, my portfolio could include shares and property.
Diversification. Is the investment strategy used to manage risk by investing money across different asset classes, countries, sectors, currencies and companies. The idea is to spread eggs into different baskets and reduce overall risks.
---
Ready to build your Financial Fortress?
All clients will receive a no cost and no obligation pension review!
Speak to one of our specialist pension advisers. We can go through your pension withdrawal options in more detail and help you understand
Authorised and Regulated by the Financial Conduct Authority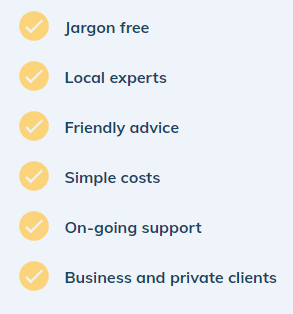 ---
What Our Clients Say
I couldn't recommend Financial Fortress more highly if you're looking for financial advice. Wayne has been incredibly helpful and taken the time to talk everything through in great detail to make sure we have all the information we need to make the right decisions. Give them a call today!
Anthony Parker
January 26, 2023
Just spent a very informative 90 MINS with Wayne Musker of Financial Fortress regarding my impending retirement. I am always weary of such institutions when dealing with my finances,and go into these situations with the view that they are only out for their own gain. Wayne quickly made me feel very comfortable, through his professional manner and explanations in terms,that were easy to understand. If Wayne is the standard to which Financial Fortress aspire,then I would have no hesitation in recommending this individual and his company to anyone requiring financial advice
Michael Thomspon
January 19, 2023
Wayne and the team are amazing, sorted out my pensions and private health care. Trust them completely, thanks again.
Rachel RIGG
November 30, 2022
I was recommended Malcom from Financial Fortress by a friend and I can understand exactly why they were so pleased. Mortgages are not something I enjoy dealing with and Malcom completely took the pain out of it. He looked for the best deal for me, dealt with all the form filling. He was available to answer questions any time. He explained the jargon and was patient when I had other things to deal with. I will definitely be keeping his number for next time I need to remortgage. One thing I really liked was he is not a pushy sales person but a genuinely good mortgage advisor with your best interests at heart. Really pleased, highly recommended. Thank you
Padraig Confrey
November 3, 2022
Supurb, friendly advice. Wayne cuts through the financial jargon and simplifies the subject matter leaving you with a better, more clear understanding. Highly recommend!
Joshua Parkes
July 21, 2022
Recommended by a friend who spoke very highly of financial fortress. I have very little knowledge on all things finance and Wayne was very helpful in answering all my queries and giving me independent advice to suit my current financial position. He was very helpful and the first session was free which is great! Looking forward to working with you again soon! I will also be utilising your services such as mortgage advisors when buying a house. Would recommend to anyone!
Chloe Benson
February 2, 2022
We came to financial fortress for help with our first mortgage and Kieran was amazing and couldn't have helped us anymore. We have since re-mortgaged and didn't think twice about going back to Kieran for advice. We have undoubtedly asked some ridiculous questions but Kieran has been nothing but patient and helpful. Made our lives as stress free as possible with his prompt responses and organisation!
MrWhoisjoegill
January 11, 2022
Would highly recommend Financial Fortress if you are looking to get a mortgage. Kieran guided us through the whole process as first time buyers professionally, helping us understand and navigate purchasing our house. He was quick to respond to any questions and queries no matter how big or small, and worked with the other parties to make sure things moved along smoothly. Having recently remortgaged our property, we had the same excellent service - quick to help out and lay it all out so we could choose the best option for us. Thanks Kieran!
Rob Wilcock
December 16, 2021
Fortress were recommended to me from a good friend and after a couple of consultations I totally understand why. Wayne was patient with my questions and clearly explained all of the options presented to me. Very professional and most importantly I felt I could trust them with my investments.
ziv kaner
December 9, 2021
We are first time buyers and had no real idea what were all the different steps and requirements for getting a mortgage. Malcolm presented us with all the info that we needed and helped us choose the product that is right for us. He was always available to help and quickly answered any questions.