What makes a credit score?
One of the most important factors these days when arranging your mortgage or financing needs is your credit score and increasingly we get asked what can be done to improve it? We have therefore produced this easy to use guide…..
There are a number of credit "score" companies including Equifax, Experian and Noddle for example and each "scores" you in a different way. Each lender or bank will set their own lending policies to interpret the data they receive and use a different company. For example, lender 1 may use Experian and refuse to do business with anyone that has a CCJ, whereas lender 2 will use Noddle and do business where the CCJ is more than 2 years old.
Understanding the differences between how the lenders score you is therefore vital and where a great broker comes in.
How to improve your score:
Be pro-active, obtain your credit file and take a look!
Maintain your payments properly and pay bills on time (obvious!)
Where you have any issues, contact each lender to work something out. Maintaining a repayment plan is positive, where as ignoring the debt is negative.
Make sure you are on the "register of electors" at home
Make sure you have a history of using credit properly. Take out a small credit card, get into the habit of using it for shopping or fuel and repay in full to avoid any interest payments
DO NOT, make multiple applications for credit in short periods of time. Lenders hate multiple applications as it may demonstrate a worsening client position
DO NOT use pay day loans.
Close unwanted accounts
Aim to maintain a good amount of available credit. Ie: if you have a £5,000 limit on a credit card – try not to use it all!
If possible reduce balances to £0 regularly (eg: don't be perpetually in debt with each facility)
Where your medium-term goal is to get a mortgage, make sure you do all the above in plenty of time and at least 6 months in advance of any application. The longer you have practised the above, the more likely you will have access to the best deals available!
Get a free Experian report at: www.moneysavingexpert.com/creditclub
Talk to your local experts for a free, no-obligation meeting & take control of your Financial Fortress! There are only 3 Credit Reference Agencies in the UK – Experian, Equifax and Call Credit. ClearScore is not a credit reference agency – they use the Equifax credit score.
---
Credit score range with Experian?
Experian provide credit scores out of 999, and define a good credit score as anything that's 881 or above. You can see all their classifications in the table below.
| | |
| --- | --- |
| Score | Band |
| 0—560 | Very Poor |
| 561—720 | Poor |
| 721—880 | Fair |
| 881—960 | Good |
| 961—999 | Excellent |
Credit score range with Equifax?
Equifax provide credit scores out of 700, and define a good credit score as anything that's 420 or above. You can see all their classifications in the table below.
| | |
| --- | --- |
| Score | Band |
| 0—279 | Very Poor |
| 280—379 | Poor |
| 380—419 | Fair |
| 420—465 | Good |
| 466—700 | Excellent |
Credit score range with Callcredit
Callcredit is the credit reference agency that provides the data TotallyMoney uses to create your Free Credit Report and Live Credit Score. They organise their credit score range using a rating between one and five, one being the worst and five being the best.
Fortunately, we've solved the mystery about how Callcredit's credit score range pairs up with their ratings.
| | | |
| --- | --- | --- |
| Score | Band | Rating |
| 0–550 | Very Poor | Rating 1 |
| 551–565 | Poor | Rating 2 |
| 566–603 | Fair | Rating 3 |
| 604–627 | Good | Rating 4 |
| 628–710 | Excellent | Rating 5 |
---

---
What you get with Financial Fortress
Authorised and Regulated by the Financial Conduct Authority
No cost or obligation initial meeting for everyone!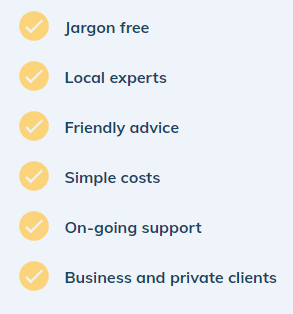 ---
What Our Clients Say
I couldn't recommend Financial Fortress more highly if you're looking for financial advice. Wayne has been incredibly helpful and taken the time to talk everything through in great detail to make sure we have all the information we need to make the right decisions. Give them a call today!
Anthony Parker
January 26, 2023
Just spent a very informative 90 MINS with Wayne Musker of Financial Fortress regarding my impending retirement. I am always weary of such institutions when dealing with my finances,and go into these situations with the view that they are only out for their own gain. Wayne quickly made me feel very comfortable, through his professional manner and explanations in terms,that were easy to understand. If Wayne is the standard to which Financial Fortress aspire,then I would have no hesitation in recommending this individual and his company to anyone requiring financial advice
Michael Thomspon
January 19, 2023
Wayne and the team are amazing, sorted out my pensions and private health care. Trust them completely, thanks again.
Rachel RIGG
November 30, 2022
I was recommended Malcom from Financial Fortress by a friend and I can understand exactly why they were so pleased. Mortgages are not something I enjoy dealing with and Malcom completely took the pain out of it. He looked for the best deal for me, dealt with all the form filling. He was available to answer questions any time. He explained the jargon and was patient when I had other things to deal with. I will definitely be keeping his number for next time I need to remortgage. One thing I really liked was he is not a pushy sales person but a genuinely good mortgage advisor with your best interests at heart. Really pleased, highly recommended. Thank you
Padraig Confrey
November 3, 2022
Supurb, friendly advice. Wayne cuts through the financial jargon and simplifies the subject matter leaving you with a better, more clear understanding. Highly recommend!
Joshua Parkes
July 21, 2022
Recommended by a friend who spoke very highly of financial fortress. I have very little knowledge on all things finance and Wayne was very helpful in answering all my queries and giving me independent advice to suit my current financial position. He was very helpful and the first session was free which is great! Looking forward to working with you again soon! I will also be utilising your services such as mortgage advisors when buying a house. Would recommend to anyone!
Chloe Benson
February 2, 2022
We came to financial fortress for help with our first mortgage and Kieran was amazing and couldn't have helped us anymore. We have since re-mortgaged and didn't think twice about going back to Kieran for advice. We have undoubtedly asked some ridiculous questions but Kieran has been nothing but patient and helpful. Made our lives as stress free as possible with his prompt responses and organisation!
MrWhoisjoegill
January 11, 2022
Would highly recommend Financial Fortress if you are looking to get a mortgage. Kieran guided us through the whole process as first time buyers professionally, helping us understand and navigate purchasing our house. He was quick to respond to any questions and queries no matter how big or small, and worked with the other parties to make sure things moved along smoothly. Having recently remortgaged our property, we had the same excellent service - quick to help out and lay it all out so we could choose the best option for us. Thanks Kieran!
Rob Wilcock
December 16, 2021
Fortress were recommended to me from a good friend and after a couple of consultations I totally understand why. Wayne was patient with my questions and clearly explained all of the options presented to me. Very professional and most importantly I felt I could trust them with my investments.
ziv kaner
December 9, 2021
We are first time buyers and had no real idea what were all the different steps and requirements for getting a mortgage. Malcolm presented us with all the info that we needed and helped us choose the product that is right for us. He was always available to help and quickly answered any questions.