The Financial Fortress Guide to your "Attitude to Risk"
When investing, how much risk we are prepared to accept is important as we can't know how well or badly any investments chosen may perform. We also can't be sure how quickly our investments will then go up or down (volatility). Modern investments are made up of many different types of "asset", depending on the mix of asset's chosen, this will lead to the ups and downs' experienced.
Traditionally, there are 4 simple asset classes as follows:
CASH. "Low risk". Like a bank account, your capital is secure but will probably earn small returns.
FIXED INTEREST. "Low to medium risk". These are loans to the Government (Gilts) or loans to companies (Corporate bonds).
PROPERTY. "Medium risk". As the name suggests, this is investment into property (not houses), usually commercial property such as warehousing and office space.
SHARES. "High risk". You actually buy a stake in a company via a stock market. Shares are usually associated with lots of volatility (ups and downs).
After completing our risk questionnaire, a suggested outcome may be one of the following: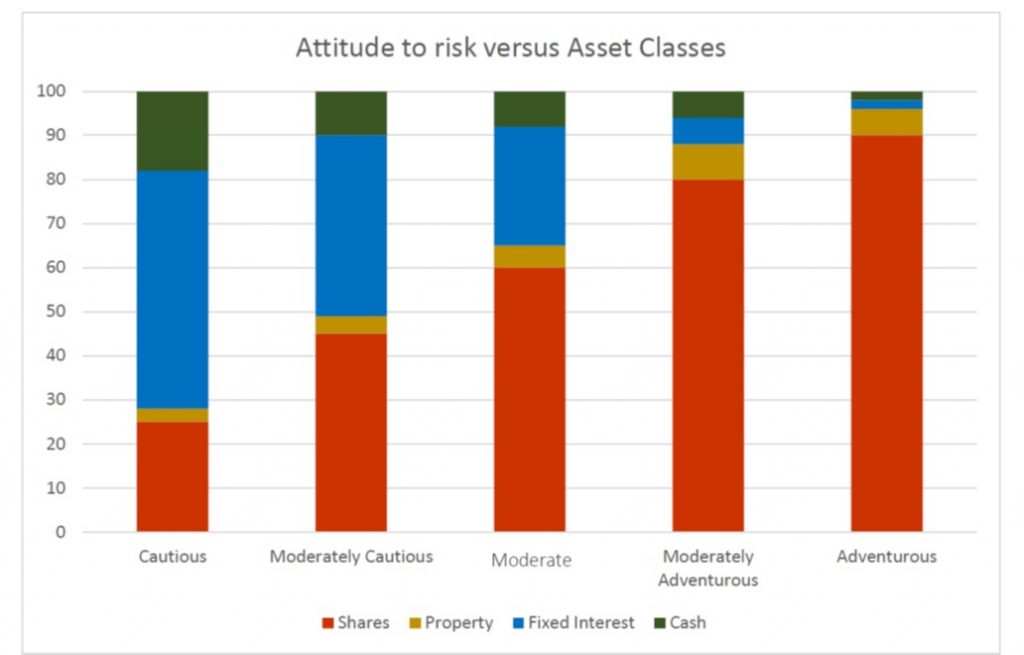 Remember: Past performance is no certainty nor guarantee of what may happen in the future. With any investment, your capital may be at risk.